Mobile loan payments run the risk of compliance issues, that's why PawnMaster's Development Team have placed detailed care into addressing any obstacles when developing our mobile solutions.
Join the hundreds of people making money with text messaging marketing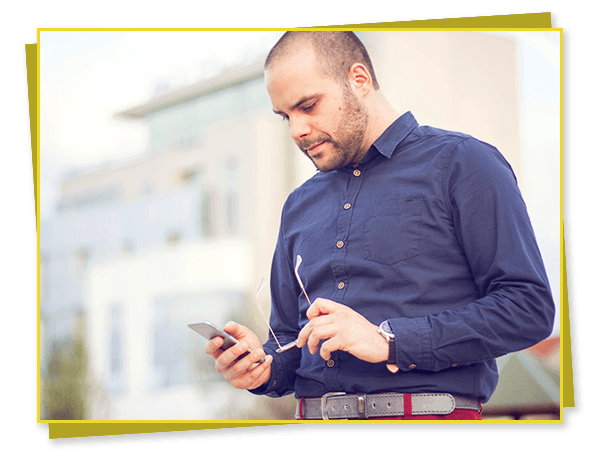 Text Messaging – Grow Your Business with the World's MOST Used Mobile Service
Increase redemption rates with text payment reminders, and drive traffic to your shop with sales and event texts. Security alerts sent directly to your phone give you peace of mind when you're away from your shop.
TxTPay – Give Your Customers the Convenience to Make Payments on the GO
Allow your customers to make mobile payments with PawnMaster's TxTPay mobile service. Send them a text when their loan comes due and they can make a payment straight from their phone! Help your customers stay current even when life gets in the way and they can't make it into your store.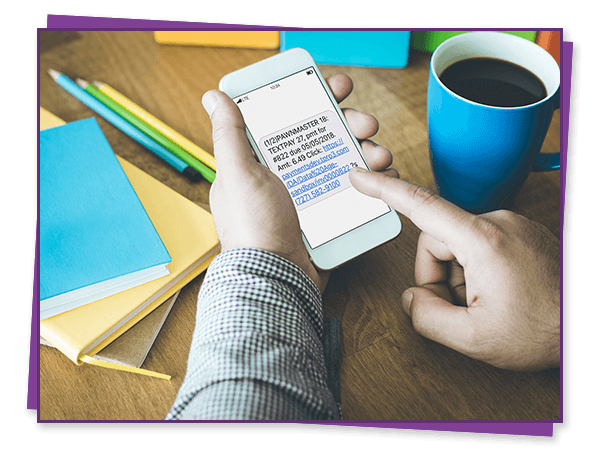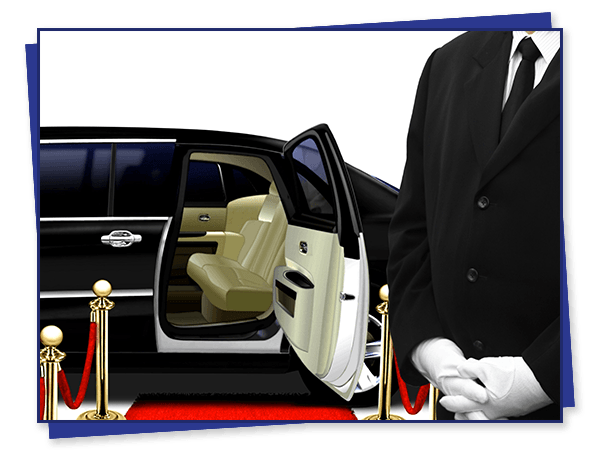 Let Our TxTValet Concierge Drive Your Text Marketing Programs
TxTValet is an affordable marketing resource that connects you with a full-service text messaging concierge, who will work with you throughout the year to create a marketing plan and execute your text messages for you.
PawnPortal – Revenue Generation & Brand Loyalty for Your Shop
PawnPortal is a convenient, mobile-friendly website where your customers can log in to make payments for renewals, redemptions, or layaways without having to step foot in your shop. Users will be able to check the status of their pawns and even initiate an online pawn!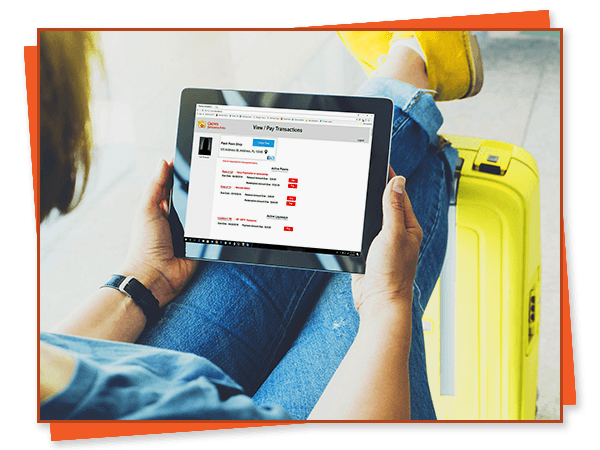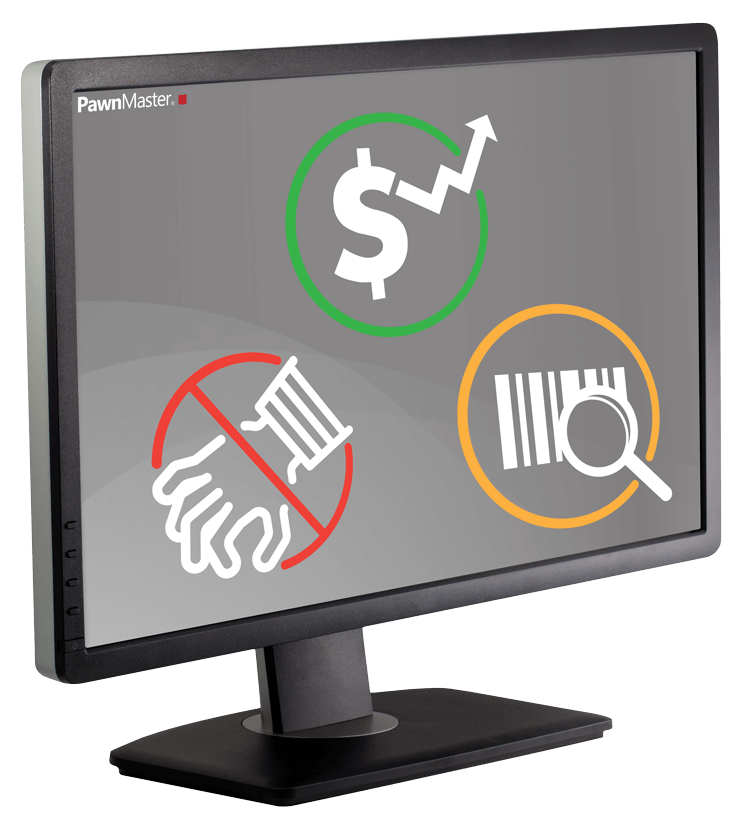 | | |
| --- | --- |
| | Anti-Theft |
PawnMaster has several built-in anti-theft features. Reduce or eliminate employee and customer theft with text messenger manager alerts, serial numbers, inventory tracking and employee history reporting. We also integrate with Eyeson Digital, so you can digitally capture transaction information.
| | |
| --- | --- |
| | Cash Flow Optimization |
| | |
| --- | --- |
| | Inventory Management |
| | |
| --- | --- |
| | Operations Streamlined |
From data backups to data entry tools, PawnMaster offers you all the tools you need to streamline your business. Use barcode and ID scanners, jewelry scale, and inventory data collector to ensure speed and accuracy. You'll also have the flexibility to give employees different access levels, based on what you want to allow them to see and do within the system.
| | |
| --- | --- |
| | Integrated Marketing |
| | |
| --- | --- |
| | Customer Management |